Good morning and greetings from the beautiful village Greve in Chianti, Tuscany, Italy. I'm lying in bed right now looking at the beutiful landscape and vineyards just outside our bed and breakfast. Distance studies sure has it's perks!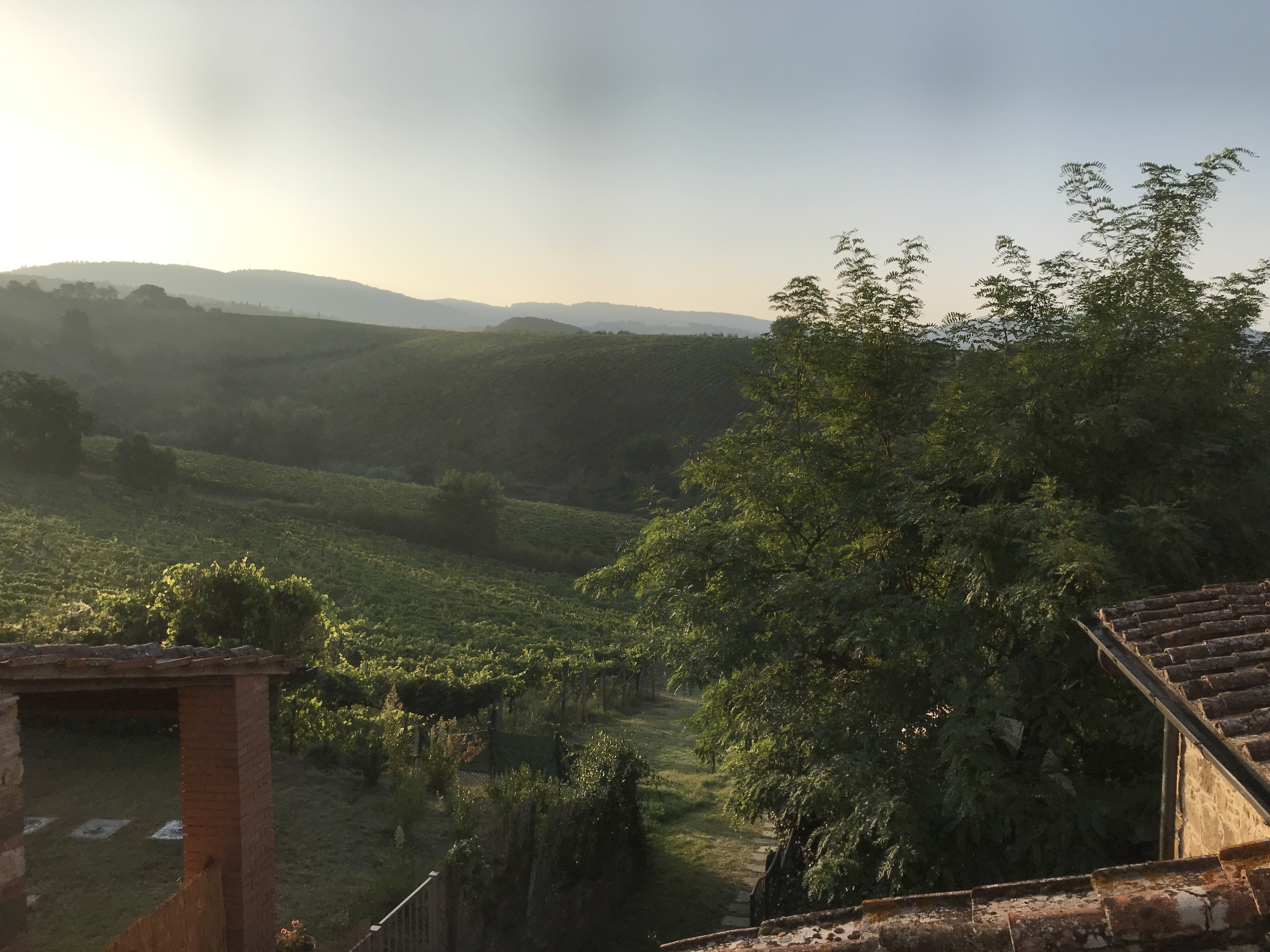 I'm currently waiting for yesterdays lecture to be uploaded. While waiting, I read PMI's report "The Project Manager of the Future – Developing Digital-Age Project Management Skills to Thrive in Disruptive Times", published in 2018. It was intressting to read about the six digital-age skills for project delivery and I'm happy to see that security and privacy knowledge was included. This is a subject that I belive have been highly neglected in the past decade. There are still companies that run old, unsported, unpatched (and probably infected) operating systems and applications connected to the internet – the ignorece of the consequences are frightening.
A couple of weeks ago I read an interesting post on the topic of project management at LinkedIn. In short the individual posting claimed that the definition of projects within IT need to change (she actually said that projects as a concept should end). Numerous companies launch projects in order to deliver a specific outcome – usually a software or a system to fulfil a business objective. Once the project is complete, the project team is dismissed and assigned to new projects. The deliverable – now crucial to the business – is left poorly maintained and governed. Operations usually handles the day-to-day activities but without a governing body the integrity and availability of the system starts to decline. In just a few years, the crucial system has become the business own worst enemy. The author of the LinkedIn post stated that an IT project is only completed once the system is discontinued, the "project" must continue, in different shapes, during the entire life span of the deliverable. Therefor, projects as a concept should end.
Reading the PMI report I'm not surprised why the author of the post at LinkedIn have come to this conclusion. According to the report, 45% of project leaders are currently using the waterfall approach to manage disruptive technologies and 7% are considering using it – in contrast, DevOps was only used by 22% and considered by 11%. According to me, this is the number one reason why companies end up in these situations. At work, I'm amazed how often I have to remind project managers that there is a difference between building an IT system and building a main battle tank. We need different approaches, mindset and management skills. Software needs to be continuously developed, continuously deployed, continuously maintained and configured – mid life upgrade is not a valid concept!
Have you read the report? Did you learn anything new? Are we moving from project management to change management? Please share your thoughts!
http://media.dabi.se/2019/09/wasserfall-in-australien.jpg
1440
1920
David Birath
http://media.dabi.se/2020/01/header-logotype.png
David Birath
2019-09-18 09:24:13
2019-09-18 19:40:58
Waterfall? Really!?